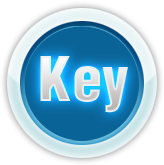 Key Technolabs
Software with Vision
Key Technolabs is an offshore web development and software development company that makes your communication and transaction on the Internet more effective and useful. We ensure this through appropriate content and suitable Internet tools, sufficient enough to reach far and wide markets.
About Us
Since 2009, KeyTech group has been growing and providing technology solutions, product engineering services across 11 countries. Our goal is to empower your communication and transactions online for effective, quick and useful output.

We serve wide range of industries that includes Finance, Real Estate, Healthcare, Manufacturing, Retail, Automotive, Entertainment, Gaming, Software Agencies and independent vendors.
Our Team
KeyTech team is spread across United States, Canada, Dubai and Australia enabling us to serve almost entire globe. Our well trained and experienced pool of staff enables us to deliver solutions based on proven global delivery models.

We believe in working in with best possible talent to deliver maximum business. We are composed of Web developers, Graphic Designers, System Analyst, Technical Leaders and Project Managers.

It is mandatory for all of our technical staff to have at least 2 years of working experience and computer science degree. Our Project Managers, Technical Leaders, Data Analyst, Delivery and Operations Managers have at least 4 years of experience.
Our Operations
We are successfully operating in numerous and diverse market regions with in-depth knowledge of various cultures, planning, operations, management systems, languages and local practices.

Our business model has been established on solid foundation that ensures longevity and continuity of our services to our stakeholders without interruptions.
What we do