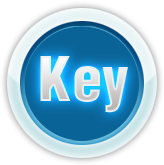 Key Technolabs
Software with Vision
Key Technolabs is an offshore web development and software development company that makes your communication and transaction on the Internet more effective and useful. We ensure this through appropriate content and suitable Internet tools, sufficient enough to reach far and wide markets.
Our Web Development Services
We have extensive experience in building interactive web space using various technologies. Our services are intended to meet specific need of customer's strategic and operational objectives. Every industry has their typical business models and requirements, over the years we have documented our experience and learning that enable us to build best competent product and processes.
Keytech has developed wide scale applications using following technologies.
Open Source Frameworks
PHP5, Magento, Joomla, CakePHP, Drupal, Wordpress, eCommerce, Moodle.
Microsoft Technologies
Asp.net – C# and VB. MVC Architecture, Sharepoint server, Silverlight, MS SQL.
Java Frameworks
J2EE, J2SE, J2ME, Struts, MMAPI, Java Servlets