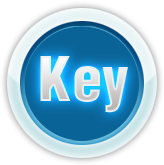 Key Technolabs
Software with Vision
Key Technolabs is an offshore web development and software development company that makes your communication and transaction on the Internet more effective and useful. We ensure this through appropriate content and suitable Internet tools, sufficient enough to reach far and wide markets.
Enterprise Mobility
KeyTech has been developing end to end mobile apps for retail and enterprise customers. Our mobile developers team has extensive experience in building iPhone, iPad, Android, Windows mobile, Blackberry and Cross platform applications and games.

Single platform apps are built using programming languages and Native SDKs of Apple, Google, Microsoft, RIM and Windows. Since app developed using any of these single technology cannot be used for other platform, there is significant cost involved in building app for all platforms.

To minimize overall cost and making single app compatible for all devices (iphone, Android, Blackberry, Windows etc), several cross platform technologies are available that enables us to build universal compatible apps.
iPhone Solutions
We develop iOS apps using latest Apple technologies that include Phone SDK, Cocoa Touch / Objective C, Interface Builder, OpenGL ES, Game CenterWebKit Programming, Event Kit, Accelerometer, GPS, and Core Location Framework.
Android Solutions
We have extensive experience in Android application and games development. Our programmers possess requisite expertise in building apps using Android Software Development Kit (ASDK) and Android Native Development Kit (ANDK).
BlackBerry Solutions
We built scalable and effective BB apps using latest version Blackberry OS 7.0. We also develop cross platform apps for blackberry using MIDP and CLDC libraries
Windows Mobile Application Solutions
We have been developing windows app for many versions uptil Windows phone 8. We delivered solutions for business & sales, shopping cart, touch screen and manufacturing.