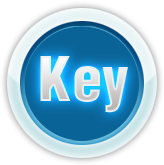 Key Technolabs
Software with Vision
Key Technolabs is an offshore web development and software development company that makes your communication and transaction on the Internet more effective and useful. We ensure this through appropriate content and suitable Internet tools, sufficient enough to reach far and wide markets.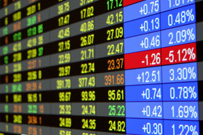 Finance Software and Marketing
Since our inception, We have been engaged with Finance companies, Stock Brokers and Forex Agencies to develop their product and market them. We are a cutting-edge team of search optimizers using the best practices that help deliver measurable results and maximize every Finance companies search marketing dollar.
The Finance search engine optimization industry has a steep learning curve and requires a large amount of industry knowledge. We have over 5 years search engine marketing experience and we utilize the best methods to help you succeed online.
What Our Associate are saying
KeyTech Team is domain enriched team. They helped me build our business presence in over 12 countries. I can't believe we are doing business with people speaking over 8 languages. Thanks Rajesh & team.

-CEO of leading Finance broker firm
Paris, France.
Our Code Speaks For Itself
Extremely polite and very professional. I've not had to correct obvious things as with other suppliers and they have surprised me for the quality.

-Director at leading Law Agency
Perth, Australia
Our Offshore Partner Speaks
A good programmer always makes a good company and that is what Rajesh did. We are very satisfied and happy to have found Key Technolabs as our offshore development partner. They have a good understanding of our vision.

-Director of Multinational Mortgage Company
California, USA.
Software with a Vision
I am sending this email just to express my satisfaction from this great software! I could not tell you how important it was to have it during the development of 2 major projects we are doing. Not only has it helped us track defects, it has improved the efficency of forex trading tremendously. With Key Technolabs, every day is Christmas at our company.

-Managing Director, Forex Agency
Tel Aviv, Israel